Our Date - DEMO
A downloadable game for Windows, macOS, and Linux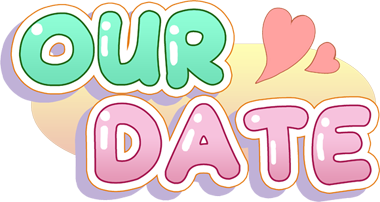 Synopsis:
Molly and Cecilie became friends after meeting online, and soon their friendship turned into love. It wasn't long until Cecilie asked Molly to be her girlfriend and she accepted, both becoming each other's first romantic partner ever which makes them slightly clueless over how love works. This game shows you their first date after becoming girlfriends, filled with awkwardness and puppy love.
-
This is our submission to #nanoreno2019 !
We did not manage to finish the game on time, but we got to at least make a demo. Please let us know your thoughts on the game if you'd like c: You can find us at @RoundOwlDev on twitter!
If you would like to support our dev group, consider pledging to WaffleMeido on Patreon, or if you would like to give us a one time help only, consider sending Nicole Cuppie a Ko-fi. Any help is highly appreciated!
We hope you like this demo, and please look forward to the full game! ❤
Download